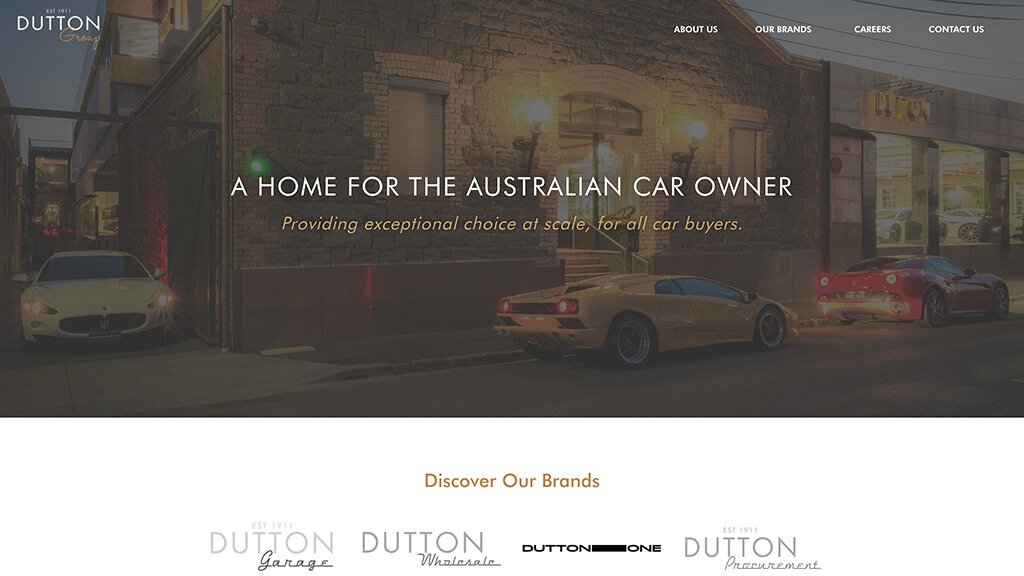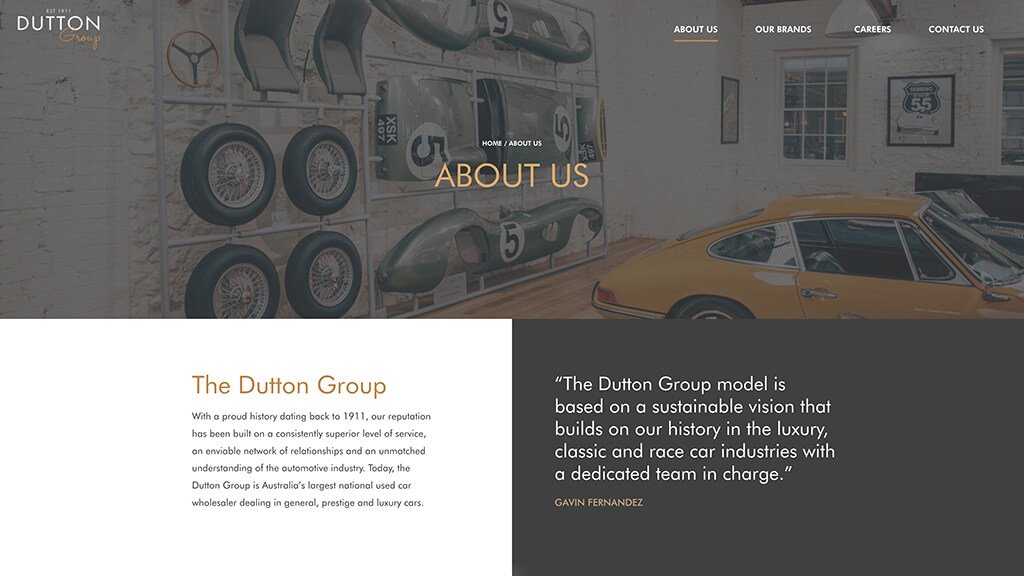 Duttongroup
Introduction:
Our client, Australia's leading luxury car wholesaler, wanted to revamp their website to establish a strong online presence and attract potential customers. They approached our agency for a comprehensive website redesign and development project.
What We Have Done:
Analyzed the existing website, studied the target audience, and researched industry trends and competitor websites.

Developed a visually stunning and user-friendly website, allowing easy navigation, access to detailed car information, and high-resolution images.

The website was made fully responsive and optimized for mobile devices.
Results:
The revamped website led to increased organic traffic, improved user experience on all devices, higher conversion rates, and enhanced brand reputation.
Conclusion:
By revamping the website, our client achieved their goals of an improved user experience, increased online visibility, and improved their brand reputation, solidifying their position as a leader in the Australian luxury car market.
One step away from starting to gain more customers
Here is the sobering truth: You are currently getting customers despite your website and not because of your website.
What if more of your dream customers would get in touch with you - without having to go to trade fairs or cold calling?
Invest only 2 minutes of your time to answer our questions and get your FREE personal strategy.
Free Strategy Session